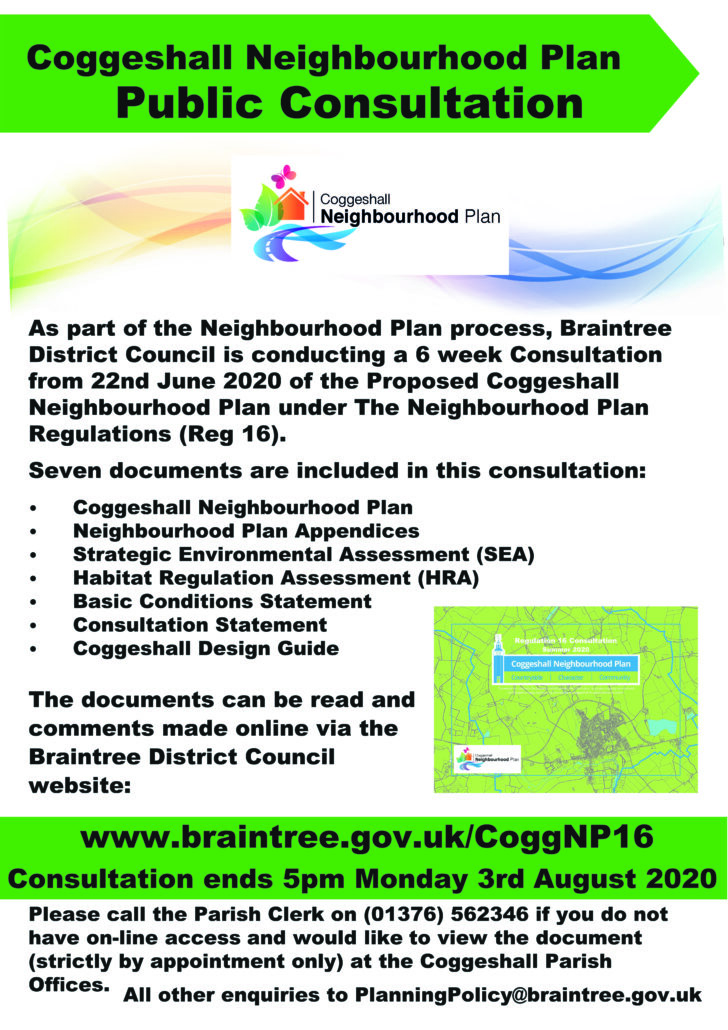 The Coggeshall Neighbourhood Plan has now reviewed and incorporated where possible your comments from the Regulation 14 public consultation. Please review and comment on this important document which will shape the future of the Parish until 2033. The deadline is 5pm on the 3rd of August.
Follow this link: www.braintree.gov.uk/CoggNP16
Braintree District Council now 'own' the plan and are organising this consultation. BDC will make all changes resulting from this process. Following this stage the plan will be reviewed by a planning inspector before residents are asked to vote on the plan in a referendum.
The plan will also be available to read as a hard copy at certain locations. Please do not remove them.
Thank you all in advance for your help, patience and your comments on the Reg 16 plan!
– The Coggeshall Neighbourhood Plan Subcommittee.